It can be tough to get those abs in shape. This 5-day ab workout will help keep you on task each day!
Monday
20 Reverse Crunches
30 Russian Twists
40 Second Side Plank
30 Mountain Climbers
20 Scissors
Tuesday
20 V-Ups
30 Mountain Climbers
40 Side Jackknives
30 Burpees
20 Second Side Plank
Wednesday
20 Second Plank
30 Scissors
40 Reverse Crunches
30 Sit Ups
20 Bicycle Crunches
Thursday
20 Bicycle Crunches
30 Side Jackknives
40 Burpees
30 Second Side Plank
20 Scissors
Friday
20 V-Ups
30 Russian Twists
40 Reverse Crunches
30 Sit Ups
20 Side Jackknives
For other great workouts, especially for beginners check out Workout Routines for Beginners.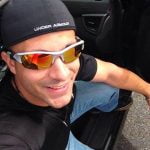 Sharif Jameel is a business owner, IT professional, runner, & musician. His professional certifications include CASP, Sec+, Net+, MCSA, & ITIL and others. He's also the guitar player for the Baltimore-based cover band, Liquifaction.