We're living in uncertain times. Between the effects of climate change, natural disasters, and social unrest, things can feel overwhelming. Your life might change instantly, and if you're not prepared for it, you could find yourself struggling to get by both physically and emotionally.
That isn't meant to scare you – it's meant to prepare you.
Knowing how to prepare for natural disasters or societal changes can make things easier. While it might not make these events less frightening, preparedness is the key to thriving.
Keep in mind that major life changes don't have to be negative. Things like retirement or moving can also be considered. But, they require just as much preparation, especially when it comes to your mental well-being.
So, whether you know you have some big changes coming or you just want to get ready for what could be around the corner, let's cover some mental preparation tips you can use for upcoming life changes.
Build a Financial Foundation
Whether you're trying to bounce back after a natural disaster or getting ready to retire there's one thing that can make a big difference – money.
No matter how you might feel about it, money is a "necessary evil" that will make just about any life change easier and less stressful. The last thing you want is to make a big situation worse by struggling to make ends meet.
One of the best things you can do is to build a budget for yourself – today. A budget will give you a clear picture of where your finances are going and will make it easier to see where you can cut unnecessary expenses. To make the most of your budget, use the following tips:
Try different budgeting techniques
Use a budgeting app or tracker
Set up automatic bill pay
Find a way to put some of your money into savings
Financial stress is already a big problem across our country, with 73% of Americans ranking it as their number one source of stress. Don't let it become an even bigger problem for you when you're going through a life change, whether it's unexpected or not.
Deal With the Good Changes
Again, with all of this talk of natural disasters and social unrest, it's important to remember that good life changes happen, too! Maybe you need to move into a bigger house because you're growing your family. Or, maybe you're getting ready to retire and want to downsize.
Though those are both great accomplishments and changes you can look forward to, it doesn't mean they aren't stressful.
Planning ahead will make these changes easier to handle. The good news? Many "good" changes give you more time to think and strategize than something like a flood or tornado.
If you're retiring, for example, it might be time to start thinking about estate planning. No, retirement isn't a death sentence and it doesn't even mean you're old. But, let's face it – you'll have more time on your hands! Whether you want to travel, move somewhere warm, or just want to be prepared in case something happens, estate planning can include things like
Retirement accounts
Power of attorney
Passwords, access keys, and PINs
Life insurance options
The same way you plan ahead by researching good hospitals, toys, formula, and car seats when getting ready for a new baby, you should plan ahead for your end of life, too. It'll save you a lot of stress, and you'll ensure your wishes as you get older.
Take Care of Your Mental Well-Being
No matter what type of change you're going through, focusing on your mental health should be a top priority. Stress is an epidemic of its own, and it can lead to everything from anxiety or depression. When you're dealing with a major life change, that stress is easily exacerbated. While planning is crucial and can help you to stay in control, it's just as important to have a solid mental foundation when those changes come.
Taking care of your mental health will allow you to acknowledge your discomfort with a change, rather than hiding your feelings. You'll also be able to take charge, rather than letting the change control you.
There are countless ways to prioritize your mental health. From exercising each day to journaling, or even practicing mindfulness and meditation, don't be afraid to try different things before discovering what works to reduce your stress. Find a strategy you can put into practice each day – whether you're feeling overwhelmed or not. You'll be happy it's in your "arsenal" when faced with an overwhelming situation.
Having a clearer head will make it easier to develop a cohesive plan for any life change. It will also make it easier to work through that change when it finally happens. All of these tips, however, are designed to make upcoming life changes easier.
Change happens. Being physically prepared for it is important. But, don't ignore your mental preparation in the process. Plan ahead as much as possible to keep your stress levels at bay and to stay confident in your control, even in an unfamiliar situation.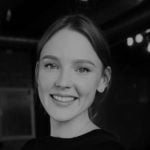 Indiana Lee is a writer and journalist from the Pacific Northwest with a passion for covering workplace issues, social justice, environmental protection, and more. In her off time you can find her in the mountains with her two dogs. You can follow her work on Contently, or reach her at [email protected] or on Twitter @indianalee3