Finding the right images for your blog can be challenging, especially if you're not a photographer yourself. Blogs like this one, full of health & fitness articles, may need hundreds of photos of people and food which might be impossible to do without a full time effort. And you can't just go ripping them from other sites because that's copyright infringement. So what's a blogger to do?
Free Images for Your Blog
If you're not interested in free images, click here to skip down to the paid image providers in the 2nd part of this article.
There are plenty of great free places to get images for your blog which will help keep you safe from running afoul of the law. You may find a more limited section in these free resources, but if you're just starting out with your blog and don't have a budget for paid services, there's plenty to get started.
While most of these free providers don't require attribution credits, I always provide credit for images I acquire for free because I feel like it's the right thing to do – and it's my way of giving something back to those who put the image together without charging me to use it.
Pixabay (#1 pick)
Sporting over 1.7 million free images, Pixabay is an excellent resource for a completely simple way to search, download, and add images to your website. Until I had enough monetization from my websites to justify paying for images, Pixabay was my first stop for everything. And I still use them.
One strength you'll find at Pixabay is they have a ton of great graphics images that work well in blog posts. It's more than just photography. Most of the images on Pixabay are free for use with no attribution required (with a few exceptions).
Pixabay is extremely popular and, being most folks' first choice for free images, it's near impossible to find something that hasn't been used in a lot of other places. If you're worried about uniqueness, a less-popular image source (or a paid one) might be your best bet.
Pixabay also has free videos and music you can download and use on your own productions. View the Pixabay Content License.
Unsplash
If you're looking for free top-quality photography, then Unsplash is your place to go. With over 1 million high-resolution photos, Unsplash contains some of the most beautiful photography you can find without having to pay for it.
One thing I wish Unsplash had more of is graphics and vector images – though I can understand why they don't have those. The site is built for photographers, not graphic designers.
Unsplash doesn't require attribution for any of the images, though they do encourage it in order to give the photographers exposure and motivate them to continue providing content. View the Unsplash License.
Pexels
Pexels is another excellent source of images. They also have a great selection of videos you can download as well. You'll find that a lot of free photos appear both on Pexels and Pixabay so if you're already looking at Pixabay, you may find that you don't get much additional from Pexels. There have been a few times however, where I found exactly what I needed on Pexels and nowhere else.
Pexels doesn't require attribution for any of the images, but like other free models, they do encourage it as a way to give something back to the contributors. View the Pexels License.
FreeImages
FreeImages is exactly what their name says with over 300,000 stock photos free to use. While the selection isn't as large as you might see with some of the previous mentions, the quality is good. And using less popular sources is likely to land you images that aren't already on 1000 other sites – which helps you look a bit more professional and unique on the web.
FreeImages also has a selection of video and audio you can use, though these do require attribution. Photos do not. View the FreeImages License.
PikWizard
PikWizard is a relatively new kid on the block when it comes to free images, but with over 1 million of them, they're definitely worth checking out.
The only thing I don't like about PikWizard is that they've chosen to monetize their site by including paid images from Shutterstock inline with their free image searches. If you happen to click an image from Shutterstock in the search results, you're bumped over to Shutterstock to pay for it. This isn't exactly clear when you first start using it and it really can bust your workflow when you're trying to roll out some good content.
All that being said, PikWizard's selection and the quality of the images makes them worth a look. View the PikWizard License.
Finda.Photo
Another great tool that searches in one place for a bunch of images from many of the sites we already mentioned, FindA.Photo by Chamber of Commerce could be your first stop in searching for free images. It's feature of searching multiple sites in one place can help save you time.
Paid Image Resources for Your Blog
You can only run a website & blog so long before you start to run out of free images you can use. You find yourself reusing many images and you'll also see that lots of other sites use the same images, which makes your site look less unique.
Moving to a paid image provider will have you quickly realizing the volume of content available. Because the photographers and graphic designers actually get paid for their work, they put out tons of images. Most of the image providers listed below not only have massive selections that make the free ones look tiny, but they also have a high rate of new images added every single day – usually in the thousands or tens of thousands.
There are a variety of paid sites where you can get great professional images for your blog. Once you're ready to move to the next level, here's where you'll want to start.
Prices quoted in the following section are accurate as of the date of this article's publication. They'll be updated every so often, but you'll want to check with each vendor for their current pricing.
Deposit Photos
Deposit Photos is an excellent source of images with over 150 million files between photos, graphics, and videos. They have a variety of packages to choose from starting at just $29/month for 30 images. You can also buy on-demand packages though these are pretty expensive starting at $49 for just 10 images.
Shutterstock
When people think of paid images, Shutterstock is really the first place that comes to mind. Their selection is massive with over 325 million images and over 150,000 new images added every single day. Their subscription plans start at $49/month for 10 images and on-demand packages start at $29 for 2 images.
Adobe Stock
Adobe Stock is another big player on the paid asset market. The service includes photos, graphics, videos, and other digital assets. Their subscription plan starts at $29/month for 10 items. They have on-demand pricing as well, but the pricing is a bit more complicated than their main competitor, Shutterstock. Instead of buying a certain number of assets, you buy credits which you then trade for assets – some assets cost more than a single credit. Their credit packs start of at $49.95 for 5 credits, which is enough for 5 standard images.
Adobe Stock also has various licenses depending on your use-case, so it may take some research before you figure out exactly which one you need. View the Adobe Stock License.
Envato Elements (#1 pick)
Not to be confused with the Envato Marketplace, which is an entirely different service, Envato Elements is an excellent way to enter the paid image market. It's what I use in my blogs and web design projects.
While on the surface, they don't have the massive selection of photos that other guys have, they have something nobody else has: a subscription with unlimited downloads. For just $16.50/month you get access not just to over 1 million professional photos, but you also get licenses for videos, music, WordPress themes, plugins, Elementor Templates, fonts, and a bunch of other digital assets. If you're a web design company, Envato Elements is one subscription you absolutely must have. View the Envato Elements License.
And if all you're looking for is images, don't worry because Envato's subscription also grants you unlimited access to Twenty20 Stock which has over 50 million additional photos you can use as part of your membership. Twenty20's photos aren't all cleared for commercial use so you'll have to check each image you want before you use it to make sure the license covers your use-case, but it's a massive resource nonetheless. View the Twenty20 Stock license details.
Final Thoughts
Acquiring images for your blog is serious business, but using the right tools can help keep your site looking professional and protect you from liabilities due to using someone else's images. There are lots of options to pick from which will give you the variety you need for any blog or project.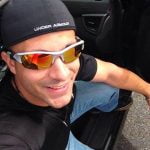 Sharif Jameel is a business owner, IT professional, runner, & musician. His professional certifications include CASP, Sec+, Net+, MCSA, & ITIL and others. He's also the guitar player for the Baltimore-based cover band, Liquifaction.