The last few months have been a challenge for the American public. With jobs drying up and an economy suffering, the future is uncertain in many different fields. If you specifically suffered a job loss, pay cut, or furlough in these tough times, it may be the right time to consider a career change instead of searching again in your current field.
While this may be an ideal opportunity to pursue your dream job, you must still be careful in these chaotic times. After all, you could be swapping a secure position for a riskier future. With that said, before seriously considering a career change and taking the dive into something new and exciting, spend a little extra researching everything necessary to ensure the decision you're making is both safe and smart for what you need.
Long-term prospects in your current industry
Job outlooks and how industries function across the board are changing with the shifting landscape of the pandemic and stay-at-home orders, and because of that, you'll need to assess how and where you can fit in. A great place to get up-to-date information on current positions and career landscapes across a number of different industries is the U.S. Bureau of Labor Statistics' Occupational Outlook Handbook. Their data is regularly updated with growth rates as well as pay and requirements for different kinds of jobs.
Keep in mind that some hard-hit fields are now coming back to life, such as the healthcare industry. In fact, Bloomberg reported in June that dentistry had the largest share of jobs that returned to healthcare. Because of patterns like this, you might consider seeking work in an adjacent field to your current position.
Adapting what you know
If you've decided to change industries, determine which fields fit your current skills, and whether or not you need additional training or schooling. Skills include specific training as well as administrative and managerial duties. Take a practical look at your experience and revisit the steps you took to develop your early career, since these basic skills may be useful in a new position.
There are other transferable skills as well. In his book, Knock 'em Dead: The Ultimate Job Search Guide, Martin John Yate, CPC, lists 7 skills that you can bring with you to almost any field:
Technical
Communication,
Critical thinking
Multitasking
Teamwork
Creativity
You'll also need to understand what sort of extra education or degree requirements are necessary if you're looking at taking a new career direction. Or, if you want to flip that idea on its head, you may be able to teach what you already know in an education or training capacity. If that's the case, consider the requirements of becoming a professor if you want to work at a university and teach new minds all of the industry trade-secrets you've gathered over the years.
Seeking growth industries
If you are changing fields, it's best to find industries that are growing despite the coronavirus crisis. For example, some companies are meeting the increased demand for remote work. Zoom, a popular videoconferencing service, grew overnight demonstrating an increased need for security and support that skyrocketed their overall userbase to over 200 million in March.
When considering changing your industry, location is also important. Forbes recently ranked the 10 best U.S. cities that are poised to grow following the coronavirus recovery, as well as the 10 worst. Those on the "worst" list have the most challenges for economic growth, such as New York City, thanks to the health risks of a dense population. If you live in one of those struggling areas and are willing to relocate, moving to a new city may broaden your career opportunities.
Some companies are also transitioning positions to "work from home" settings for longer periods of time — or even permanently! Due to this, this is an ideal time to seek employment at that dream company that you thought was too far away to be an option or at least look into their remote-working options. With that said, be sure to still intentionally seek companies that have experience working with remote employees for a smoother all-around transition.
The coronavirus and lockdown is a crisis like no other, but if you are diligent and do your research, new opportunities abound. Use this difficult time to make a better life with an exciting new career.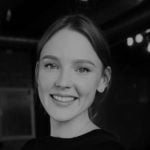 Indiana Lee is a writer and journalist from the Pacific Northwest with a passion for covering workplace issues, social justice, environmental protection, and more. In her off time you can find her in the mountains with her two dogs. You can follow her work on Contently, or reach her at [email protected] or on Twitter @indianalee3