If you fail to negotiate your salary, you could be missing out on big pay scale benefits. So, learning the art of negotiation is extremely important for new hires. Having the skills to negotiate a salary offer before the job begins is the first step.
Let's take a closer look at how negotiation skills training can get you the salary you deserve.
Companies Expect You to Negotiate
Salary negotiation is indeed a challenging concept for new hires to take on. A study by CareerBuilder found that 49% of potential candidates fail to negotiate initial job offers, suggesting candidates lack the confidence to negotiate, or simply don't know they can.
Interestingly, the study also found that 45% of employers are open to salary negotiations.
How to negotiate a salary offer begins with a willingness to negotiate. That willingness can lead to a $5,000 increase in annual salary, according to research published in the Journal of Organizational Behavior. Since your base salary sets the foundation for future salary raises, you will do well to get your foot on a high enough first rung on the salary ladder.
Don't Accept a Salary Offer Right Away
You should have a fairly good idea of what you want in terms of salary, job responsibilities, training and development opportunities, and benefits package prior to an employer's job offer. However, knowing how to negotiate a salary offer means not accepting anything right away.
Showing reserve is a key skill when negotiating agreements and deals. Courses in negotiation often teach that unless the salary on offer is exactly what you want, it pays to try your hand at negotiating a higher salary. HR may even be nudging you to accept their initial offer, but be sure to hold your ground.
Experts say you should hesitate, no matter how good of a salary you're offered. Employers don't tend to lay all their cards on the table with that first offer, so you're pretty much guaranteed wiggle room.

Lindsay Olson, US News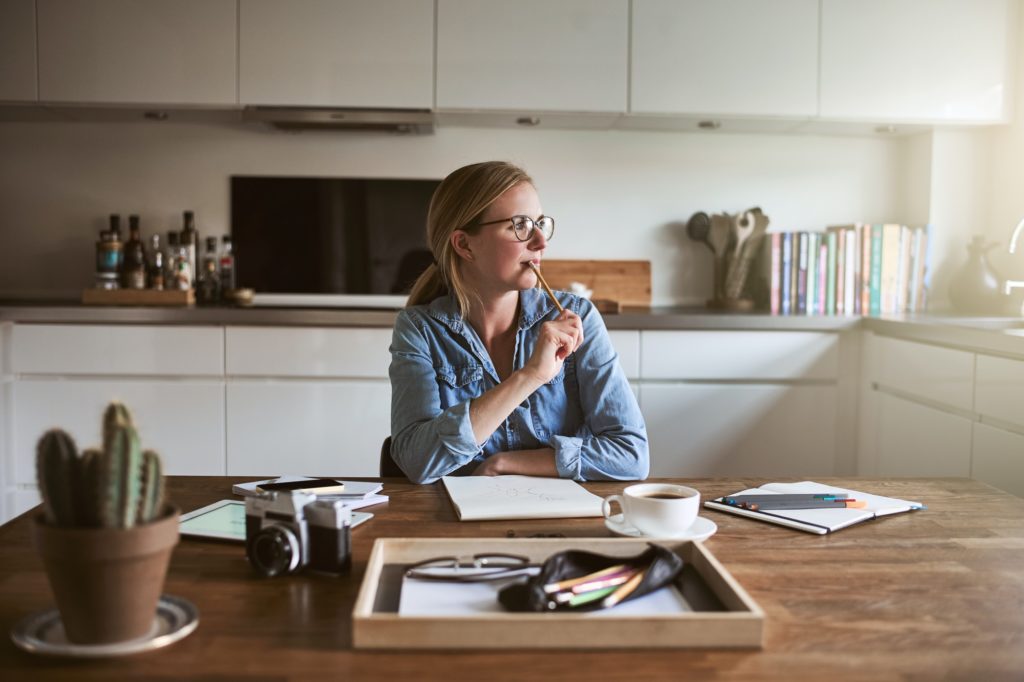 Consider the Salary Offer Carefully
One of the key elements of negotiation is taking your time and having patience, which is certainly a virtue you should employ when negotiating salary.
Ask for time to review the offer in writing. Wanting time to consider your options is not an unreasonable request since you have most likely been through a series of interviews to receive the initial salary offer.
Once you have the offer in writing, research how the offer compares to the industry average based on your experience, as well as the economy. Seeing how your salary offer measures up is essential research to conduct for salary negotiations.
Here are a few other questions to consider prior to accepting:
Is the salary competitive and does it work with my salary package?
What are the benefits, and when do they begin?
What are the financial considerations I need to make?
Am I excited about this job?
Will I be able to use my skills and knowledge?
Will this job provide further training and advance my professional growth?
While it's completely understandable to be thrilled (and slightly overwhelmed with relief), it's crucial to have a written offer in hand before you verbally accept a position—and yes, even if it's your dream job.

Lily Zhang – Career Development Specialist at MIT
Take your time weighing up the options, but don't take too long. Be mindful of the company's needs to fill the position.
Use the "Offer Call/Email" to Your Advantage
You can use the offer call, or email, to your advantage. Knowing how to negotiate a salary offer is being equipped with the right questions during the offer call.
Here are a few important questions to ask during the offer call:
What is the salary?
Is the offer firm?
What are the major benefits (vacation, medical, dental, etc.)?
What are the minor benefits (moving expenses, gym membership, signing bonus, parking, etc.)?
When are performance evaluations, and will there be salary increases based on them?
Could you kindly email me the written offer?
How much time can I take to consider the offer?
What is the proposed start date?
Asking these valuable questions allows you to begin your decision process. Remember, many benefits can be used as bargaining chips when negotiating salary.
To win your best salary, continue talking until you get everything you want, whether that's a higher base, an early salary review or company-paid childcare.

Matthew DeLuca, Author on Negotiation Tactics
You want to benefit as much as your employer, and getting all the facts on the table facilitates the targeted win-win outcome.
Explain Your Reasons Why
Before you begin negotiating, have a plan for how to open discussions about your salary offer. You seldom will be allowed to simply state that you want "X" amount of money and "X" benefits without being challenged. So be ready with your supporting reasons why.
If you have no justification for a demand, it may be unwise to make it.

Deepak Malhotra – Harvard Business Review
While it's advisable to know your reasons why when asked, negotiations training courses advise that it pays to be the first to present your reasonings to the employer before you are asked.
How to approach your counteroffer at the negotiation table:
Don't just tell them what you want. Explain what you want in a concise and detailed way. For example, "I would like to have the initial salary to be increased by 5% and the start day to be moved three weeks later."
Tell them the reasoning behind why you want what you want. For example, "The 5% increase I am requesting is aligned with the industry standards for my time, knowledge and skills based on (data). My request to start 3 weeks later will give me and my family more time to settle in as a family."
Explain how it benefits the company. For example, "A 5% increase is aligned with the industry standard for this area, and that increase will cover my out-of-pocket financial expenses such as parking, gym membership, etc. instead of these benefits being included in the benefits package." Also, "The later start date will allow me to begin the role refreshed and energized knowing my family is settled and comfortable."
"Be gracious, be factual and be specific," Jen Hubley Luckwaldt, of PayScale, explains. No matter how little or how much leverage you have, a negotiation strategy that accounts for your industry, skill set, experience, location, and title helps get you the salary you deserve.
I'm an aspiring writer from Santa Monica, CA who writes about a little bit of everything. I love paranormal stuff, working out, nature, wildlife, and general humor.