Planning is often seen as an activity focused on concepts like organization, order, and control. However, using a planner — let alone being a planner — comes with so much more than simply bringing order to chaos. It is an approach to life that can yield many other positive results, such as peace, relaxation, fun, and above all, balance.
The Many Faces of Planning
Planning is an interesting activity that combines a few different focal points and objectives. At times it can feel almost like a hobby, providing a "happy place" for planners to retreat to when they feel overwhelmed. At other times it can feel as functional and utilitarian as putting an appointment in your phone calendar. This overlap of different purposes and end goals gives planning (especially with a planner) a unique role in providing a sense of life balance.
For instance, planning is often seen as an end unto itself — and that can certainly be the case at times. Many planners use the activity as a format for artistic expression or to help them destress. It can be a creative space that helps the stresses and strains of a chaotic and disorderly life melt away in the face of beautiful, orderly understanding.
In addition to this artistic aspect, planning can also help facilitate many important and practical life activities, such as:
Reclaiming time in a hectic schedule.
Spending more time with friends and family.
Stopping missing work deadlines or meetings.
Organizing your life so that you don't overextend yourself.
It doesn't matter what the specific reason is; planning is a unique activity that allows you to simultaneously be creatively artistic and regain a sense of control over your daily life.
This makes planning and a planner, in particular, a powerful tool that can bring you an incredible sense of peace and balance, especially when used freely for creativity and order alike. This mindset can be incredibly liberating. It opens the door to approach your planning activities with a growth mindset that is open to continually improving how you plan and live your life.
Rather than giving up the first time you forget to write an event down or miss something on the schedule, you can use those shortcomings as an opportunity to learn how to use your planner in more effective ways to achieve better results.
Using Your Planner as a Tool
There are many excellent and diverse examples of how to use a planner as a means to an end. For instance, you can use your planner to:
Retain the Reins to Your Budget
If you find that your financial life is always on the rocks, a planner can be an amazing financial rebalancing tool. It can give you an opportunity you establish and build on a budgeting system that works for you. It can also help you firmly establish a budgeting routine that enables you to consistently revisit your finances and ensure that everything is in good shape.
Plan Your Downtime
Another powerfully nontraditional way that a planner can help bring a sense of balance to your life is by helping you stay positive and constructively occupied when you have downtime.
Most planning is focused on bringing order to overcrowded schedules. However, a planner can also be used as a tool to help you track things that you can do when you reach a gap in your pre-planned activities. Things like developing cooking skills, finding books to read, and having shows to watch can all be recorded and kept "on hold" in your planner. That way, when a time slot opens up and you have nothing to do, you'll be ready to keep the good times rolling.
Cultivate Innovation and Freedom
A subtle-yet-powerful way that you can use your planner is to literally learn to let go — the antithesis of the typical planning stereotype.
How can this happen? By getting an undated planner. A planner that has been stripped of its dates can be an incredibly freeing way to approach ordering your life. It enables you to start and stop plans when you'd like, personalize your agenda, and retain space for your dreams.
Using Planning to Restore Balance
When used poorly, a planner can represent little more than an obsessive activity to hide behind as you seek to control and micromanage everything around you.
However, when used in a balanced manner, a planner becomes a powerful tool that unlocks freedom, innovation, growth, and balance. It can free you up to gain control of chaotic areas of your life. It can also help you relinquish the need to manipulate areas of life that you cannot influence.
No matter what the situation is, using a planner as an adaptive and effective tool is one of the most effective ways to restore a sense of peace and balance to your life.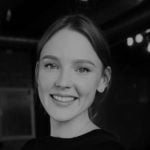 Indiana Lee is a writer and journalist from the Pacific Northwest with a passion for covering workplace issues, social justice, environmental protection, and more. In her off time you can find her in the mountains with her two dogs. You can follow her work on Contently, or reach her at [email protected] or on Twitter @indianalee3