Meditation is a critical part of maintaining a healthy mental balance. As a dedicated practitioner of Yoga and believer in Chakra energies, I meditate almost every day, and even make use of guided meditations if the need arises.
In today's busy world, there can be many distractions to traditional meditation. And if you're a beginner, it can be sometimes difficult to focus. This is where guided meditation comes in.
Guided Meditations
A guided meditation, where you're instructed in real-time during the meditation process, is frequently the answer. Being walked through each stage of the meditation process can help keep you focused and not become 'bored' with the activity.
Guided meditation can come from a live instructor, pre-recorded audio file, or even a video. In this post, I'm going to share with you some of my favorite guided meditations you can find on YouTube.
1 – 5 Minute Guided Meditations
If you're a beginner, it can be hard to sit still for long. The world is calling you; there are things to do and deadlines to meet. This duration is perfect for beginners or those looking for a quick recharge during a break at school or in the office.
The shorter duration meditation can also be used as a sleep aid for those who have difficulty falling asleep.
Minute Meditation: Your Ideal Life by Jason Stephenson – Sleep Meditation Music
1 Minute Quick Breath Meditation by Jason Stephenson – Sleep Meditation Music
5 Minute Guided Meditation for Gratitude by The Mindful Movement
5 Minute Clearing Morning Guided Meditation for Positivity and Grounding by Meditation Vacation
10 Minute Guided Meditations
Sometimes you have more time to work with. Here are a few of my favorite guided sessions that are around 10 minutes. For most people, a 10 minute session is enough to get through the entire day.
10 Minute Guided Imagery Meditation by City of Hope
Mindfulness Meditation – Guided 10 Minutes by The Honest Guys
Feel Amazing 10 Minute Guided Meditation by Great Meditation
15 – 20 Minute Guided Meditation Sessions
For some more advanced meditation and when you have more time to devote to it. There are few people who can meditate for this amount of time without interruption.
While 15-20 minutes might fly by when you're busy, asking the human mind to relax and focus for this long can be very difficult. You'll likely want to work yourself up to these guided meditations, but the results are well worth it.
20 Minute Mindfulness Meditation for Being Present by The Mindful Movement
20 Minute Guided Meditation for Reducing Anxiety and Stress by The Mindful Movement
Letting Go of Worries Guided Meditation by Jason Stephenson
Guided Meditations: A Way to Stay Focused
Even as someone who meditates quite frequently, I make use of videos like these all the time. It helps to keep my meditation sessions fresh. In addition, being guided through a session by someone else may help uncover things you may not have come up with on your own.
Try some of these out and if you head on over to YouTube you can find thousands more like them. I hope they help you to heal your mind, relax, and relieve some of your stress & anxiety.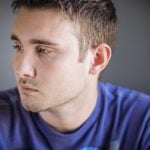 I'm a freelance writer from Israel. I like to write about just about anything. English is my 2nd language so please forgive me if my writing isn't perfect.