They're called the golden years for a reason. By the time you reach 50, you've truly paid your dues. You've earned the right to kick back, have some fun, and enjoy the fruits of your labor.
That doesn't just happen, though. Aging gracefully takes work. But if you're going to make your golden years truly golden, taking care of your mind, body, and spirit will be more than worth the effort.
First Things First
Aging gracefully begins, like everything else, with prioritizing your physical and mental health. Avoid the temptation to indulge in bad habits and, instead, use this time of your life to optimize your health and fitness routine. And if you don't have such a routine, well, now's the time to get one!
Focus on a daily regimen that includes good nutrition, lots of physical activity, and plenty of healthy sleep. And don't forget to integrate consistent, quality medical care into your fitness regime. If you're over 65 and have Medicare, you're probably going to be covered for more services than you expect, especially if you've opted for any supplemental Medicare plans.
For instance, Medicare Part C can cover not only prescription medications but also vision, dental, and hearing care. Depending on your plan, you might even receive coverage for additional services, such as gym memberships! 
Get a Hobby
Making the most of your golden years doesn't end with just cultivating your physical health. You want to keep your mind and spirit vibrant and engaged. After all, what's the point of good health if you're not going to use it?!
Now is the perfect time to find a hobby you love. If you've always loved music, why not learn to play an instrument? Research shows that seniors who fill their days with tunes are happier, less stressed, are more physically active, and have less pain.
If taking to the piano or violin or guitar isn't quite for you, then why not take a more unusual approach. Metal detecting, for example, can be a great hobby for seniors who enjoy being out of doors and enjoy a bit of mystery and adventure in their lives. Metal detecting will not only keep you physically active, but it will also help keep your mind sharp, as you discover new treasures and learn about your most intriguing finds.
Find Support
Now that you've reached your golden years, you know all too well that seniors aren't a one-size-fits-all group. We all have our unique needs, wants, and goals.
And if you're going to build the life you deserve, then that means knowing how to advocate for what you need. Unfortunately, that can sometimes be easier said than done. Today's shortage of healthcare providers can make it difficult to receive the timely and consistent services you need.
Additionally, if you are a member of a marginalized group, you may have even greater difficulty in accessing the resources you deserve. For instance, seniors in the LGBTQ community may have experienced lifelong discrimination and inadequate care. This can make them reluctant to pursue the social services and mental and physical healthcare they are entitled to.
The good news is, no matter what your particular needs may be, there are agencies in nearly every community to help you access the resources you want and need to live the life you deserve.
The Takeaway
Aging gracefully doesn't just happen. It takes effort, but it's an effort that will be more than worthwhile. The important thing is to, at last, give yourself, mind, body, and spirit, the same kind of love and care that you have spent your life lavishing on others! After all, this is your time. You've earned it.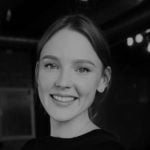 Indiana Lee is a writer and journalist from the Pacific Northwest with a passion for covering workplace issues, social justice, environmental protection, and more. In her off time you can find her in the mountains with her two dogs. You can follow her work on Contently, or reach her at [email protected] or on Twitter @indianalee3