When you're working on a project, you want tools and methods you can trust. Adhesives are a very popular and simple means to secure materials together when needed. Whether it's for home improvement, personal needs for a hobby, or whether you have a construction job that sees you working with a wide scope of materials, there are many reasons to use adhesives.
Adhesives are Highly Adaptable
A wide range of adhesives are suited for a wealth of purposes, and for bonding a wide range of materials together. This means that no matter what project or requirement you have, many adhesives work just as well, no matter the circumstance. Adhesives can work to fix materials such as wood, ceramic, and plastics, to name a few, all while retaining their dependable abilities.
They are Very Strong
When you're looking to bond materials together, you want something which you know is going to be able to handle the job, especially if you're working on a large construction project with heavy materials. Stronger adhesives provide a high-strength joint between two surfaces and are developed to be able to handle excess weight without compromising on joining ability and strength.
They are Easy to Use
The 'grab and go' concept of most adhesives means that they are easy to reach for, apply, and put down, while leaving your hands free for the job at hand. The simplicity of using adhesives means that you can eliminate the stresses of a demanding bonding or join, and know that you can easily apply adhesive and reach for an adhesive container when needed.
Adhesives are Extremely Durable
When bonding materials together, you need to be able to know that your work is going to stand the test of time. Adhesives are developed to retain their strength and remain fixed over long periods of time.
They Have a Fast Bonding Time
In many applications, a quick bond and fix is needed when building, especially when you need materials to fix together securely before you can continue with the next step. The extremely quick bonding time of most adhesives means that you don't have to wait for your adhesive to dry before moving on to the next phase; therefore, the process is a lot quicker.
Adhesives Come in Many Different Forms
The wide range of adhesives available means that you will always be able to find the perfect adhesive for any job. Whether it's heavier applications you're looking for or quick and easy applications, you will always be able to browse a catalog of adhesives and know that you will be able to find what you are looking for.
The Water Resistance Properties
You don't want to have to worry about water damage when you are working on a project. Adhesives stand strong against not only the test of time but also against water; therefore, you don't have to worry about wet adhesives having their strength and bond becoming more fragile.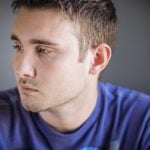 I'm a freelance writer from Israel. I like to write about just about anything. English is my 2nd language so please forgive me if my writing isn't perfect.