For decades now, attending school has been a known quantity. Then the coronavirus hit, and education as we know it changed overnight. Since early 2020, both parents and the academic world as a whole have gotten a solid dose of how virtual education can work.
While many of the lessons and takeaways associated with remote learning are positive, a pair of overwhelming revelations that have also emerged is the simple yet challenging fact that virtual lessons can be very boring and learning (and teaching) at home is much harder than it looks.
With that in mind, here are a few suggestions for ways that parents can step up and help bring a spark of life into their children's new, often difficult remote-driven education.
Put Down the Screens
First thing's first: with junior sitting in front of a screen all day — yes, they're learning, but it doesn't change the fact that it's still screen time — it's important that you get everyone up and moving regularly. There are a million different ways that you can get some exercise. One of the best ways is to get outside and do something, such as:
Going for a bike ride.
Playing a game, like tag or hide and seek.
Getting out a soccer ball or football and playing a pickup sport.
Having a chalk drawing contest.
Building an outside fort.
If you don't have easy access to the outdoors or the weather isn't cooperating, you can still get some screen-free fun by:
Turning on some music and having daily dance parties.
Making an indoor fort.
Doing a project, like sculpting with Play-Doh, painting rocks, or drawing together.
Baking or cooking something delicious in the kitchen.
There are plenty of different ways to get your kids to have some constructive fun away from their electronic devices.
Connect Education to Reality
Another great way to add a splash of interest to all those online lessons is to look for ways to connect your child's school to the reality around them.
For instance, if you're currently learning about sustainability, this can be a great time to introduce kids to concepts like reducing, reusing, and recycling around your own home. Have your children help sort the recycling or join forces to sell some of their old clothes and then hit up a thrift store to purchase some new reused ones.
In other words, look for ways to apply their school lessons in their daily lives.
Get Splashy with Subscription Boxes
Finally, If you're struggling to come up with fun ideas — especially after months of quarantine and virtual learning — you can get a fun-focused leg up by looking into a subscription box for your kids.
Subscription boxes focused on various ages and activities exist to satisfy any need. If you have a toddler, you can get a Lovevery box or a Hoppibox with simple yet engaging toys, books, and activities.
If you have a tween, you can sign up for a Maker Crate or a TinkerCrate and get a recurring infusion of fun that has an emphasis on developing lifelong talent or teaching STEM skills.
Subscription boxes are an excellent way to keep the good times rolling, even when you feel like you've run out of fun-loving creativity.
Relax and Take Things One Day at a Time
As you go about looking for ways to infuse some fun into your family's daily, quarantined routine, be careful not to put too much pressure on yourself. Remember, you're parenting during a pandemic. Each day that ends with your family intact, surviving, and thriving, even when they're cooped up at home, is a win.
So take a deep breath, consult the above recommendations, and then start looking for simple, easy ways to incorporate fun activities into your current remote-heavy, self-distancing lifestyle.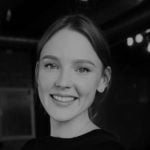 Indiana Lee is a writer and journalist from the Pacific Northwest with a passion for covering workplace issues, social justice, environmental protection, and more. In her off time you can find her in the mountains with her two dogs. You can follow her work on Contently, or reach her at [email protected] or on Twitter @indianalee3