The COVID-19 pandemic has dramatically changed how we live our lives. The world is sheltering at home like never before, leading to the question of how being indoors and away from others will affect everyone's health and wellbeing in the long run. It's uncertain how long the current situation will continue, so it's important to make good use of the time to find new, alternative ways to stay healthy. The following ideas are good ways to keep the mind and body well so you can navigate the current challenges of the outbreak and come out stronger.
The Effects of Stress On the Body
News about how dangerous and contagious the virus is can create anxiety in most people. Stress can be made worse by staying indoors without a physical outlet. Unmanaged stress or anxiety creates very real side effects — headaches, lack of appetite, sleeplessness, and even an increased risk of developing a viral infection (such as the coronavirus) are some of the most common symptoms.
Managing your stress is essential to keep healthy before it becomes a vicious circle of stress and illness. Chronic pain has similar symptoms as stress. If you suffer from either, there are alternative remedies such as CBD to help you manage the condition.
Be Conscious of How You Cope With Stress at This Time
The unprecedented time we're living in can be difficult for many to cope with, especially those who turn to bad habits to escape. It's a good time to look at how you deal with your struggles to get through the day. Do you tend to drink more alcohol to make up for the feeling of loneliness? Are you eating more sugar or carbs than normal? Are drugs part of your daily shelter-at-home routine?
In your quest to live a cleaner, healthier lifestyle, you may need to take an honest look at your bad habits and addictions so you can beat them. Find support from loved ones and people you trust who are willing to help. You may even be able to get remote or video counseling for your issues. Keep a diary of what events or feelings trigger you so you can develop a better understanding of what's happening and take steps to relieve the pain.
How Yoga, Tai Chi, and Qi Gong Can Help
Physical activity is essential to your health to manage stress, keep your mind from engaging in negative thoughts, and your body and immune system in good shape. But if you're home environment is small and you don't have access to the outdoors, there are limited activities you can do. Consider doing Yoga, Tai Chi, or Q Gong every day. The three types of exercises are holistic in the sense that they train the body, mind, and spirit.
Yoga is an ancient Indian art form with a focus on flexibility and breathing. Tai Chi and Qi Gong are similar to each other. They're both ancient Chinese practices meant to increase the energy flow of your body through deliberate movements. All three are beginner-friendly, so you can get started right away.
None of the three activities requires much space or equipment to do. The steps can be easily followed by watching any of the variety of videos available online to stream. The workouts challenge your body to stretch, build strength, and flexibility, while requiring a calm, focused, and almost meditative state. Regardless of which you choose to do, you'll walk away with a higher sense of calm and wellbeing than you had before.
A Great Time to Reinvent Yourself
A positive, empowered mindset can help you become the best version of yourself you can be. Dedicate a meaningful amount of the day to focusing on your health and wellbeing. Exercise, eat well, turn to natural alternatives, and focus on positive activities, such as journaling, setting personal goals, and reconnecting with your dreams. Putting more energy into activities that give you a sense of wellbeing will help you navigate through these anxiety-prone times. The efforts you make now will make you stronger in the long run.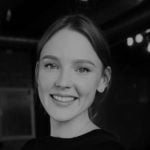 Indiana Lee is a writer and journalist from the Pacific Northwest with a passion for covering workplace issues, social justice, environmental protection, and more. In her off time you can find her in the mountains with her two dogs. You can follow her work on Contently, or reach her at [email protected] or on Twitter @indianalee3