Cloves are well known for their strong aroma. They come from the flowers of the clove tree and have many uses. In the past, cloves were very expensive. Even today, they're among the higher tier of pricing among spices. Cloves have many benefits and uses which will be discussed in this article.
Uses for Cloves
Cloves are most commonly known for their use in a variety of cuisines. You can find them used in various sauces and rice dishes. Lots of Northern Indian and Pakistani dishes make use of cloves.
Cloves have such a pungent flavor and aroma that they're normally used in small amounts mixed with other spices such as cardamom, and bay leaves.
You can use canned cloves to flavor sauces, meats, cheeses, and rice. It's also a perfect spice for vegetables.
It might be surprising to know that clove is also frequently used in candies, especially those made with fruit. Banana and pumpkin sweets, for example, regularly have a touch of clove. You'll also find it as an ingredient in gingerbread.
In addition to food, cloves are used for their aroma as an air freshener. In ancient times people would chew cloves in order to sweeten their breath[1]. Not everyone these days has the tolerance for chewing straight cloves, but if you're one of the few who can, it can be a beneficial habit.
Cloves were considered so valuable that even wars have been fought over them[2].
Health Benefits of Cloves
Cloves have been used medicinally for thousands of years all around the world. There is evidence dating back to the 4th century BC of cloves being used in India, Greece, and Rome[1]. Clove oil in particular is used to treat and prevent many conditions.
Cloves Help to Improve Blood Circulation
The oil extracted from the cloves help to improve the flow of blood which brings benefits to the whole body. In addition, by helping to purify the blood, your skin is more nourished and your immune system strengthened[3].
Clove is a Natural Analgesic and Antiseptic
Cloves contain compounds that act as a natural antiseptic. Specifically, clove oil is a common home remedy for cuts, wounds, and other types of skin infections.
Clove is used to improve the general health of your skin and prevent the appearance of wrinkles[4]. Additionally, it can be used to treat acne.
A clove tea can also alleviate headaches, menstrual cramps, lower fever, relieve tooth pain and inflammation in the throat.
The Clove Helps the Digestive System
It increases the secretion of gastrointestinal enzymes, improves digestion and relieves problems of indigestion, belly constipation, nausea, and upset stomach[4]. In addition, it accelerates the metabolism which helps in the rapid burning of fat, that is, it is a natural thinner.
A common common practice for Ayurvedic practitioners is to mix spices such as cloves and chew them after meals to increase saliva production. The benefit of increased saliva is thought to aid in digestion.
Clove is an Antioxidant
Cloves use as an antioxidant[5] that fights free radicals and helps prevent skin damage. It has an enormous capacity to release hydrogen and reduce lipid peroxidation which is simply the breakdown of polyunsaturated fats that do badly to our bodies.
Clove is an Oral Antiseptic
Cloves substances are already used in several toothpastes as it fights bacteria in the mouth and stomach. Thus, the consumption of the clove can help in the elimination of bad breath[6], against tooth decay and gum pain.
Clove Helps the Thyroid and Control Cholesterol
The clove helps those suffering from hyperthyroidism and to prevent dysfunctions like these[7]. In addition, it helps control bad cholesterol.
Cloves As a Deodorizer
With their strong aroma, it's no surprise that cloves have been used as a deodorizer for centuries. You can add a single clove or two to oil burners to spice up the aroma.
Another common use for cloves is to stick them into an orange. Known as an 'orange pomander', they're frequently used to add a sweet & spicy aroma to the environment.
Leaving a small fabric bag with a few whole cloves in your car can help keep your car smelling nice and fresh.
Conclusion
Cloves are delicious and provide many important health benefits. You can add into your diet or you may also simmer cloves in boiling water for 5 to 10 minutes and make a soothing clove tea.
In addition to numerous health benefits, cloves also provide deodorizing effects and can be used as an air freshener. With all these benefits, it's almost a requirement to have cloves in your home available for use all the time.
---
Sources & Additional Reading
1. McCormick Science Institute: History of Spices
2. McCormick Science Institute: Cloves
3. NDTV Food: 14 Amazing Benefits of Clove Oil
4. Mercola: Herbal Oil: Clove Bud Oil Benefits and Uses
5. Healthline: 8 Surprising Health Benefits of Cloves
6. Akamai: The Superpowers of Clove for Healthy Teeth and Gums
7. Stylecraze: How Essential Oils Help Treat Thyroid Problems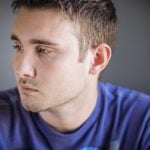 I'm a freelance writer from Israel. I like to write about just about anything. English is my 2nd language so please forgive me if my writing isn't perfect.