It's Great to Live in a Pedestrian-Friendly Town
If you live in a city or town where wide sidewalks and pedestrian pathways are abundant, then you already know how amazing it can be.
Along with less automobile pollution and a generally healthier population, walkable cities tend to have more commerce and higher property values. This type of atmosphere gives rise to more preserved areas such as parks and other open spaces which facilitate a sense of community among the residents.
The anonymity and detachment that comes with being in the confines of a vehicle is one of the main contributors to road rage so getting people out of their cars on their feet is a bonus; when was the last time you heard of walk rage?
If you're traveling near one of these cities, make a point to visit and if you live in one, consider yourself lucky.
New York City, NY
With a walk score of 89, The Big Apple really tops the charts as the most walkable city in the US. Many New Yorkers can live their entire lives without ever owning a car, which is cool since the cost of living is as high as the NYC skyline itself.
The city's layout supports walking to just about everything and you're almost always just a 15-minute walk from a subway station. Throw in the gems of Times Square and Central Park and you've got a location that just can't be beaten in the US in terms of walkability.
San Francisco, CA
Coming in with a walk score of 86, San Francisco is the 2nd most walkable city in the US. With great public transportation and incredible views, the hardest part about walking here is the hills.
Just like NYC, it comes in very high on the cost of living – which seems to be a trend for highly walkable cities.
Boston, MA
America's first subway system and oldest public park both reside in Boston. Boasting a walk score of 81, it's the 3rd most walkable city in the US and 5th ranked for the highest cost of living.
Residents of the city can accomplish most of their daily tasks without a vehicle, especially if they take advantage of its excellent public transportation.
Chicago, IL
The Windy City, with it's beaches and skyline, carries a walk score of 78 placing it as the 6th most walkable city in the US.
Chicago still sits right at #10 for the highest cost of living which might actually be a bargain considering what you get: great public transit, Chicago Bears Stadium, and great biking.
Philadelphia, PA
The 4th most walkable city with a walk score of 78, Philadelphia is loaded with fun things to do. Great museums, The Liberty Bell, & Independence Hall are all on the menu and for science buffs, it's hard to beat The Franklin Institute Science Museum for a fun day.
Coming in at #12 for the highest cost of living in the US, it might actually be the best bang for your buck if you wanted to live there and have the pedestrian life.
Seattle, WA
The most walkable city in the Pacific Northwest and the 8th in the US, Seattle has good public transportation thanks to their light rail line and big companies offering jobs like Amazon and Microsoft.
It's slightly more expensive than Chicago but if you want to be in a highly walkable city that still offers some proximity to mountains, forests, water, and some of the world's best hiking, Seattle is definitely the place to be.
Washington DC
There's no shortage of things to do in the highly walkable nation's capital. This city has worked hard at being a pedestrian-friendly locale for many years and it shows.
With a walk score of 77, it's the nation's 7th most walkable city. It also sports miles of bike routes and a metro service that goes beyond the beltway providing transit lines to many of the city's famous monuments.
If you want to live in the nation's capital however, it's gonna cost you; Washington DC comes in as the 3rd most expensive place to live in North America.
Miami, FL
There's more to Miami than beaches and nightlife, but if that's what you want, you can walk to all of it. South Beach and Miami Beach are two of the most popular areas with tons of restaurants and clubs.
The area is also very popular with runners and bikers. Miami has a walk score of 78 and is relatively affordable at 16th on the country's most expensive cost of living list.
Baltimore, MD
My good old hometown is ranked as the 11th most walkable city in the US with a walk score of 69. The Inner Harbor, Canton, Little Italy, and a myriad of museums are all easily accessible on foot or with public transportation.
Not far from the harbor, one can find historical sites such as Ft. McHenry, which is popular with runners and bikers alike.
Baltimore ranks as the 18th most expensive place in the US to live which makes it relatively affordable, but like any other major city, there's a wide range of prices depending on the neighborhood.
Los Angeles, CA
The City of Angels is the 13th most walkable city in the US with a walk score of 66. Made up of many little towns, some only a few blocks wide, there's no shortage of variety.
Whether you're people watching in Venice, shopping in Pasadena, or hitting the Asian markets outside of Alhambra – it's all walkable. Public transport connects some of the more outlying areas.
You can easily find a ride to nearby Santa Monica Pier and go for miles on Ocean Front Walk up to Pacific Palisades all on foot. The area is as popular with runners as it is with bikers but if you wanna live there, be ready to pony up some serious cash because LA is the 7th most expensive city in North America.
Walkable Cities: Key to Health, Community, & Sustainability
The benefits of living in or close to a city that's highly walkable are many. Simple convenience, health, less reliance on fossil fuels, and stronger community ties are all great reasons to inhabit these places. Which ones did we miss? Is your city on the list?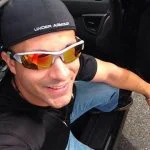 Sharif Jameel is a business owner, IT professional, runner, & musician. His professional certifications include CASP, Sec+, Net+, MCSA, & ITIL and others. He's also the guitar player for the Baltimore-based cover band, Liquifaction.