Saving money can be a challenge. Sometimes it seems like there's too much month left at the end of the money; there's nothing left to save. Luckily there are things you can do to help increase your ability to save money. Here are some of the best things you can do save more money and better your financial situation.
Make Use of an Online Bank with Multiple Savings Accounts
Make use of online banks that let you open multiple savings accounts, they are an incredible tool to help you save money.
You can open savings accounts for various specific purposes. You can have an emergency fund, vacation fund, home improvement fund, or anything else that you might want to save money for.
The best online banks will allow you to set up automatic deposits that you can schedule to happen every payday. Let's say you get paid every other week and you have $50 automatically going into your vacation fund every two weeks, when vacation time comes around you'll have $1300 ready to spend without having to use a credit card.
The key to multiple savings accounts is to be able to set up automatic deposits that happen on the same day you get paid. You can train yourself this way to live on less cash from paycheck to paycheck, but you still have the benefit of the cash being easily available in case you need it for an emergency.
Capitol One has a great online banking service.
Put Pocket Change in a Bucket & Avoid Coin Counting Fees by Choosing Gift Cards
It sounds like one of those things you do for your kids, but it works for adults too! Anytime you pay with cash, put the change into a bucket or piggy bank. Once the bucket gets full or you find yourself needing some extra spending money, you can use the change you've built up.
You can avoid counting fees at Coinstar by choosing the gift card option.
Eat Out Less
Yes I'm putting this one in here because it's really that important. Eating at restaurants is expensive. You're also more likely to gain weight when you eat a restaurants vs. preparing meals at home.
Pack a Lunch When You Head Out to Work
Again, eating at restaurants is really expensive. When you pack a lunch to take to work, not only will you increase the amount of time you have to enjoy your food, but you'll also be eating healthier.
Use Cash When Filling Up at The Gas Station
Many gas stations actually charge 4-8 cents more for credit transactions to cover their merchant account expenses. You can avoid this by paying cash for gas. Some gas stations also give you the discount if you use a debit transaction instead of credit.
Save Money by Increasing Your Income
More money coming in means more available to save. Whether it's a second job or turning a hobby into something that makes money, adding additional income (without increasing your living expenses) can really add to your savings. Do you paint? Start selling paintings. Do you play an instrument? Start giving lessons. You can really market any skill you have to those who need that skill.
For another massive list of ways to save money check out How to Save Money Each Month – 76 Easy Things You Can Do Right Now by Allen Michael.
Do you have any tricks you've used to save money? Share them with us in the comments!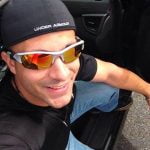 Sharif Jameel is a business owner, IT professional, runner, & musician. His professional certifications include CASP, Sec+, Net+, MCSA, & ITIL and others. He's also the guitar player for the Baltimore-based cover band, Liquifaction.