It's often difficult to stick to healthy habits at work. With countless distractions, deadlines, and responsibilities, it's little surprise so many of us forget to do the small things that make a big difference to our day.
From eating right to taking a moment to relax, there are many simple habits we can incorporate into the workday to keep us energized and motivated. The best time to introduce these habits if often during lunch. Lunchtime is your well-deserved break from work, so be sure to take advantage of this time by introducing these 7 healthy lunchtime habits to energize your day:
Don't Spend Lunch at Your Desk
Countless people spend their lunchtime sitting at their desk, often because they want to keep on working to get things done and possibly finish early. However, this is never recommended as you really need to use your lunch break as an opportunity to relax, eat, and re-energize for the rest of the day.
So, instead of sitting at your desk throughout lunch, step away from it to get a well-earned break. You can go find a nice spot outside, head to a nearby eatery, or even just go to the break room. Anything that gets you away from the desk helps reduce stress and enjoy your food, both of which keep you energized and motivated when you get back to work.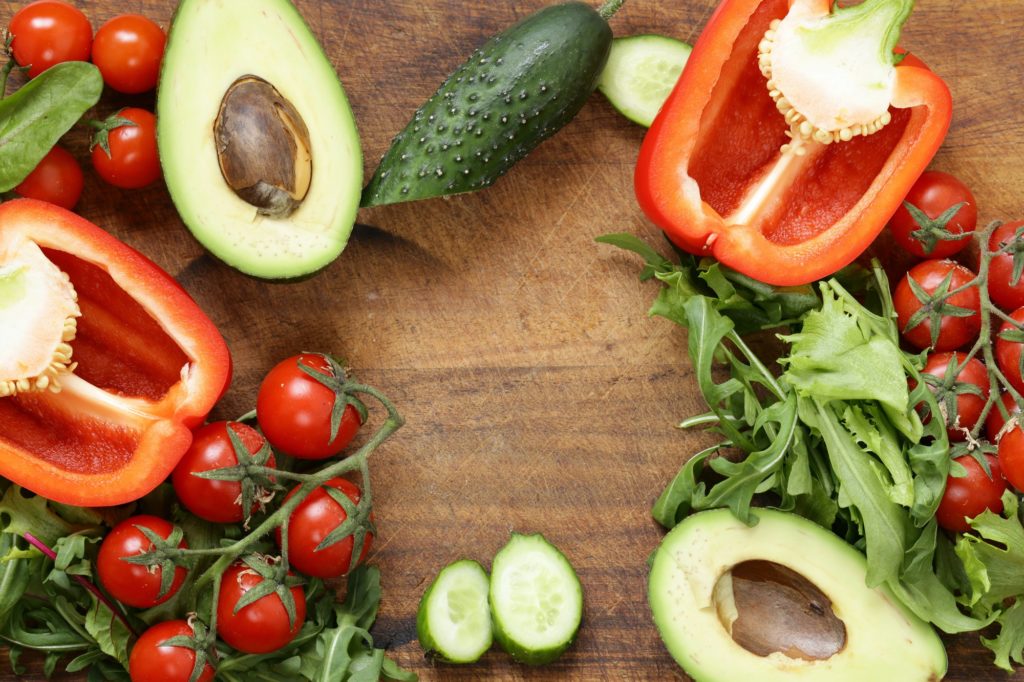 Eat More Vegetables
Veggies are among the best foods you can eat for lunch, giving you all kinds of nutritional goodness to keep you powering through the day. Salads are great in this regard, giving the chance to create some deliciously healthy meals, especially when combined with some high-protein food like chicken, salmon, or tuna.
Up Your Protein
Protein is great food for lunch as it provides a filling means that helps you avoid the dreaded sugar crash associated with carb-rich foods, and as research from Gymequipmentgb.co.uk shows, there are a large number of benefits to eating more protein. Carbs are still important, providing they are complex carbohydrates like whole grains, but you cannot go wrong with more protein in your lunch.
By making you feel fuller for longer, you have the necessary energy to go about the rest of the day, avoiding the need to eat unhealthy snacks to keep you going after lunch. Look for high-quality protein like salmon or grilled chicken, while vegetarians can use eggs, nuts, and soy to get more protein.
Drink a Cold Glass of Water
Rather than downing a soda or sugar-filled coffee for lunch, drink a nice tall glass of cold water to help revitalize your mind and body. Being fully hydrated gives you ample energy for working while avoiding tiredness and fatigue, which often creep into the mind sometime after lunch.
Dehydration will significantly reduce energy levels and even cause things like headaches, dizziness, illness, making work that even more challenging. Don't just stop at lunch however -continue drinking throughout the day to keep focused, alert, and energized.
Use Last Night's Dinner
If you've made a nice meal for dinner consider using the leftovers for lunch the next day. Not only do you get more use from the food but also free up time needed to make or buy your lunch during your break. This means more time relaxing and re-energizing during lunchtime.
The fact you don't need to make anything in the morning can be a great way to save energy by allowing you to sleep a little longer, which is always important for feeling energized for the working day. Plus, leftover meals tend to be much healthier and more enjoyable than eating out for lunch.
Not a fan of eating the same meal the next day? Then try using the leftover ingredients to change things up. For instance, if you're making chicken ramen then leave some chicken aside and add it into a lunchtime salad.
Go for a Walk
Work is very stressful, so lunchtime should always be used to reduce as much stress as possible so your day is more manageable. Going for a nice walk during lunch is a great way to squeeze in a minor workout, giving the body a nice boost of feel-good endorphins that will make you feel better almost immediately.
Rather than driving somewhere for lunch, consider taking a brisk walk to a nearby eatery or a quiet spot where you can eat your lunch. Even just a short walk makes a world of a difference, helping reduce stress and increase energy levels that will make the remainder of the day much easier.
If you work at home you can do this too – try walking around the block before settling down for lunch.
Enjoy a Cup of Tea
If you like a hot beverage at lunch consider swapping out coffee for tea, especially herbal options such as green tea. While caffeine-rich coffee gives a welcome energy boost, it's only temporary relief and the crash can be very unpleasant once the caffeine wears off – it's why so many people down countless cups during work.
Instead, try enjoying a nice herbal tea to get you relaxed and energized. For instance, green tea has a small amount of caffeine for an immediate energy boost, while amino acids present in the tea provide a soothing and calming effect to help de-stress.
There are many other types of tea worth trying for your lunch, with matcha, ginger, and peppermint all providing welcoming effects on the mind and body.
James Adams is a community manager at  Proteinbee.co.uk, he is passionate about website operations and learning the latest web trends.  When not working James enjoys working out at the gym and cycling.