Selling your home is both a time of excitement and stress. What do you do with all your furniture? Many individuals know that staging a home means getting rid of your personal belongings so that home buyers can picture themselves in your home without your items in the way. But, if you do need to get rid of your furniture, should you store it? Of course. It does help to utilize storage to keep your furniture safe.
Below, we will talk about how you can and should store your extra furniture while staging your home.
Get a Climate-Controlled Storage Unit
When it comes down to it, your furniture will not do well in a traditional storage unit. A climate-controlled unit will provide you with the protection you want for your furniture and protect it from humidity and weather changes.
When deciding to store your furniture, consider the type of material it is. For example, wood is known to crack and bow when moisture is too high, and leather can mildew.
Always Use a Cover for Your Furniture
You do not want to place your furniture into a self-storage unit in dallas without any type of cover on it. A cover can provide the extra protection needed to keep dust and debris off it.
One thing to keep in mind is that if you plan to store mattresses, there are bags that can be purchased to place the mattress in. These bags will protect the mattress from insects and any dirt.
Make Use of Cardboard
You may underestimate the ability of cardboard to protect your furniture. You can use cardboard and wrap it around the legs and ends of furniture to ensure that they are protected, especially if they bump into something along the way.
If you are not comfortable using cardboard, you can utilize bubble wrap and wrap it around the legs and fragile areas of your furniture.
Do Not Stack Furniture in an Awkward Manner
While you can stack some furniture on top of each other, you do not want to stack it too high and you do not want to stack awkwardly shaped items on top of each other either, as this can pose a safety risk.
If you do need to stack furniture, make sure that you place a cloth or sheet in between the pieces of the furniture to prevent any scratches.
Storing Your Furniture Can Help You Stage Your Home
If you keep the tips in mind above, you will find that your storage experience is hassle free and your furniture is protected. One of the things you want to avoid is just tossing your furniture into any storage unit and leaving it until you are ready to retrieve it. Keep in mind that furniture cannot experience weather changes and may deteriorate if it does.
Storing your furniture will allow you to sell your home faster and once everything is said and done, you will be happy you chose to stage your home properly.
Maybe Not Sell Your Home at All?
Perhaps something else you could think about is whether to sell your home at all. Today you can make good money as a landlord renting out your property and allowing your tenants to essentially pay the mortgage. You can hire a property management service to handle everything for you to make the process headache-free.
Another option is to turn your home into an Airbnb which has become quite lucrative. While most property management companies don't handle Airbnb homes, there are plenty of Airbnb cleaning service providers that will visit your home after every client and get it ready for the next one.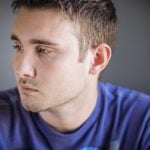 I'm a freelance writer from Israel. I like to write about just about anything. English is my 2nd language so please forgive me if my writing isn't perfect.