Natural Remedies for Hair Loss
Men and women can suffer from hair fall. However, this doesn't mean that you need to deal with it forever. Here, you will learn and know some of the natural home remedies for hair loss.
Aloe Vera
Aloe Vera has enzymes that promote hair growth. It also has alkalizing properties that can help bring the pH of the hair and scalp to more desirable levels, which can promote hair growth. Regular use of Aloe Vera can relieve dandruff and scalp itching, add shine and strength to hair and reduce scalp inflammation and redness. Apply the gel or the juice of aloe vera on your scalp and leave it on for several hours. Rinse it with warm water. Repeat the process 3 to 4 times per week. You can also take 1 tablespoon of Aloe Vera juice every day on an empty stomach.
Beetroot
Beetroot juice has phosphorus, carbohydrates, vitamins C and B, protein and calcium, which are needed for healthy growth of hair and avoid the occurrence of baldness. You can drink beetroot juice and add lettuce juice, carrot juice, spinach juice, or alfalfa juice to your diet to keep your locks healthy. If you don't want to drink beetroot juice, then you can also boil beetroot leaves and grind it together with henna. Apply it on your scalp and leave it on for fifteen to twenty minutes then rinse your hair properly. Do this several times a week to acquire the complete wellness of your crowning glory.
Good Diet
Following a good diet is very important. It will keep your hair healthy. A good diet that promotes hair growth contains broccoli, fruits, whole grains, yogurts, nuts and carrots. Black pepper can also be beneficial for healthy hair. Consuming unhealthy foods can give the hair and skin unhealthy oils. When the hair becomes unhealthy and damaged, it looks unattractive and is more difficult to grow. A good diet will prevent hair loss and also help you to maintain a healthy weight.
Hot Oil Massage
Massaging your scalp using hot oil gives your hair the vitamins and nutrients it needs. Your hair also becomes shiny. Some people don't like the feeling of continuously rubbing oil on their locks. It can also cause skin problems. If you're like them, you can just go for a hot oil massage.
Vitamins
Take vitamins that promote hair growth. You can take Biotin and Folic acid pills every day to strengthen and add volume to your hair. Vitamins C, A and E promote smooth, glossy hair. Talk to your doctor first before making taking any supplement or changing your diet. You can use olive oil, coconut oil or castor oil to nourish and strengthen your hair. By doing this, your locks will grow faster and healthier.
Conclusion
If you want to have beautiful hair, then you should use the remedies stated above. Whether you like it or not, your hair plays a large part in your image. If you want to look your best, you have to maintain your hair. There is no need to undergo any form of surgery or expensive medical treatment just to prevent hair loss and achieve the healthy, long locks you're aiming for. There are home remedies that can give you the results you are looking for.
Additional Keywords: hair loss, hair fall, baldness, healthy hair, diet, exercise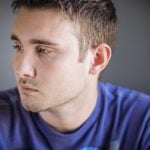 I'm a freelance writer from Israel. I like to write about just about anything. English is my 2nd language so please forgive me if my writing isn't perfect.