New Year's Resolutions are one of those annual traditions that are as shortlived as the New Year season itself. Anybody who goes to the gym regularly dreads January and February. By the time March rolls around, most New Year's Resolutions have gone the way of the dodo.
So why do New Year's Resolutions often turn into New Year's failures?
In most cases, the resolution hasn't been detailed enough and criteria for success or failure hasn't been determined. This pretty much goes for any type of goal in life. When you don't give yourself a measure of failure, it's easy to go the entire year without feeling like you've failed, even though you didn't meet your goal.
Similarly, if you don't give yourself a measure of success, it's easy to go the entire year without the feeling of reward for succeeding. Example: "I want to lose weight and exercise more" will never be as effective as "I want to lose 10 lbs by March and keep it off the rest of the year".
So let's fast-forward past all the typical New Year's Resolutions and come up with some ones that you might not think of, and might make you feel better about achieving.
Keep a Houseplant Alive for 1 Year
For some people, keeping plants alive is a big challenge. So let's keep it simple and attainable. Don't buy 15 plants and put them all over your home and then slack on keeping them alive. Start simple and just get 1 single plant, set a reminder on your phone to water it once or twice a week.
Reconnect With an Old Friend (or Couple) Once a Month
This is a twist on one of the most common New Year's Resolutions: spend more time with friends and family. That resolution happens to be one of the most broken of them all so what we've done is apply a metric.
Perhaps you set aside the 2nd Tuesday of every month and plan ahead of time with a friend or couple you don't see very often to either meet up somewhere or better yet, host them at your home.
For married couples, this is a great way to build bonds and keep in touch.
Limit Yourself to 1 Project per Month
Sometimes we don't enjoy our free time because the to-do list after work is so hectic. Maybe you can't limit yourself to just 1 project a month, maybe you have to pick a different number.
The key is to quantify how much you can take on in a given month. It will keep anxiety at bay and also allow you to focus on a project and do it right instead of being all over the place with a bunch of half-completed chores.
Donate to A Charity Once Every 3 Months
Whether it's money or time, donating to charity is a great way to feel good about yourself. Again, we've quantized this New Year's Resolution so that you give yourself an attainable deadline. Once every 3 months, do something charitable.
Even if it's just handing a homemade sandwich to a homeless person – it's something and it counts.
Update Your Resume Before Tax Day
A lot of career professionals miss this one. Even if you're happy in your job, you should update your resume at least once a year. Update it more if you're actively looking for new employment.
We picked tax day as the decline because, at that point, you've hopefully had a good look at your finances for the previous year while doing your taxes. Waiting too long might mean that you forget about projects you've completed or new skills you attained.
Having an updated resume helps you be ready in case the dream opportunity comes along!
Learn a New Skill
This is another one of the most commonly abandoned New Year's Resolutions. Most people are likely to abandon this due to lofty expectations.
Set achievable goals for the resolution because Rome wasn't built in a day. Don't know what you wanna learn? Here are a few good ones from our friends over at Lifehacker.
Save 2% of Your Income into an Emergency Savings Account
This is another variation on a very common New Year's Resolution to save more money. Again instead of leaving it open-ended, we're defining the goal.
You'll easily know from month to month whether you're on track or not. You can check out our article on saving money for ideas on where to cut back.
Travel to 1 Place You've Never Been
It could be on the other side of the world, or it could be in your own city. One new place isn't so hard right?
The Takeaway
New Year's Resolutions don't have to be failures. By setting measurable and achievable goals, you can make the most of your New Year without feeling like a failure.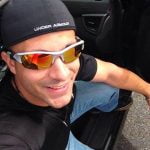 Sharif Jameel is a business owner, IT professional, runner, & musician. His professional certifications include CASP, Sec+, Net+, MCSA, & ITIL and others. He's also the guitar player for the Baltimore-based cover band, Liquifaction.