Though I occasionally enjoy ripping the trails on my mountain bike, I've never been one to spend time on an exercise bike. I'm a runner. Running will always be my exercise of choice. Unfortunately, I've been struggling with a running-related achilles injury for the past couple years and being unable to run as much as I'd like has forced me to find other options for cardio. I settled on the Schwinn 130 upright exercise bike after shopping around on Amazon.
I don't ever plan on being a serious stationary biker so I wasn't looking for something super expensive. The Schwinn 130 was the right price. I looked for some reviews online to help make my decision. What I found was that the reviews on Amazon are all over the place. There is a good review over at Excercisebike.net that's more technical in nature. I've been using it now for a few weeks and decided to share my thoughts in a more non-technical version.
A No-Frills Exercise Bike… With Frills
The Schwinn 130 was one of the more inexpensive stationary bikes that I considered. Luckily, inexpensive doesn't mean that Schwinn skimped on the options. The bike comes equipped with a USB charger and an auxiliary audio port for sending your music straight to a set of on-board speakers. They're not Bose quality surround audio, but they do the job especially if you're not a fan of headphones.
The control panel has a lip for securing a tablet and there's a secondary readout below allowing visibility to what's going on even when your tablet is covering the main screen. I like the tablet mount a lot. I've seen too many people putting exercise equipment right in the middle of their living spaces to accommodate their need to watch TV. I've also seen too many people who don't use their equipment because it's too much hassle to move it to a location where entertainment is available and then move it back out of the way once they're finished exercising. The tablet mount resolves this issue with simplicity and elegance.
The control panel also incorporates a 3 speed fan to help keep you cool during workouts. This is not a common option for an exercise bike in this price range.
Solid Frame
I was impressed with the quality of the frame. It's a good heavy steel frame that Schwinn provides a 10-year warranty on. Though the exercise bike is rated for persons up to 300 lb., I'd bet it would hold more weight easily.[*] The quality of the frame means the Schwinn 130 itself weighs about 70 lb. but with a set of wheels on the front, it can be moved easily.
*I am not recommending exceeding the manufacturer's weight capacity limit in any way
Not So Solid Controls
When I unpacked my Schwinn, I immediately noticed the cheap 'plasticness' of the controller. It's the kind of electronic device you know comes from a Chinese factory at the lowest cost. The entire thing weighs just a pound or two. If you were to drop it on a hard surface, it would probably break.
During assembly, it also became clear that the electrical connections were cheaply made as well. I can see how it would be easy for someone to break a clip on a plug or accidentally nick a wire while assembling the frame. If you go with this bike, you'll want to take great care to protect the electronics while putting it together.
Super Quiet & Lots of Programs
The loudest thing on this bike just might be your own joints. Even the resistance changes are barely audible. It comes with a great variety of workout routines and resistance levels. The programs included on the system are adequate for beginners and advanced riders alike.
So… The Right Exercise Bike for You?
The Schwinn 130 is a great exercise bike if exercise bikes aren't your main thing. Serious riders may need more options & programs. If you're looking for a stationary bike to add to your overall workout routine, then the Schwinn 130 might just be the one you're looking for.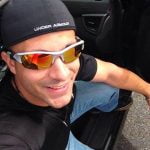 Sharif Jameel is a business owner, IT professional, runner, & musician. His professional certifications include CASP, Sec+, Net+, MCSA, & ITIL and others. He's also the guitar player for the Baltimore-based cover band, Liquifaction.