The study on the effects of eating alone was published in Obesity Research & Clinical Practice. It included over 7700 adults who took part in the Korean National Health and Nutrition Examination Survey.
Men Who Eat Alone are More at Risk
Based on the survey answers, it became clear that men who ate alone regularly had a 45% increase in the risk of obesity. They also had a 64% increased risk of developing metabolic syndrome. Maybe it's not such a bad idea to join the work crowd at lunch once in a while?
The news wasn't as grave for women. Women who ate alone at the same frequency of men were only 29% more likely to develop metabolic syndrome.
Possible Causes
While the study doesn't offer up any real explanations, it's likely that eating alone facilitates poor food choices. This very idea was offered up by Time Magazine.
The authors of the study noted that families throughout the world are becoming smaller:
At the same time, eating patterns have become irregular, information, and individualized in the form of more eating alone. ~Obesity Research & Clinical Practice
But explanations probably vary depending on region and culture. I know personally that I'm less likely to eat unhealthy if I skip the lunches out with the guys. So there's that.
Eating Alone & The Social Stress
Eating alone may also mean social issues and stress. Again because the study doesn't go into the actual mechanism of why eating alone is correlated with poor health, we can only surmise as to why.
Stress is one of the most significant factors in heart disease & weight gain. Eating alone may just be another symptom of the same causes of heart disease and metabolic syndrome.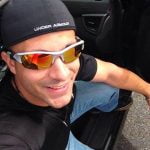 Sharif Jameel is a business owner, IT professional, runner, & musician. His professional certifications include CASP, Sec+, Net+, MCSA, & ITIL and others. He's also the guitar player for the Baltimore-based cover band, Liquifaction.