With mild fall weather giving us relief from the heat, many homeowners are looking toward the projects they can engage with to make a difference to their property and its value. In fact, with the COVID-19 pandemic making it a necessity to limit our social interactions, this can be an ideal time to stay at home and focus on some improvements. But you can go a little further than simply sprucing up your surroundings.
Sustainability is a key concern of our times. This is not just a wider global issue, either; a Pew Research study showed that 62% of Americans believe that climate change is having an effect on their local community. Thankfully, our interest in DIY home projects can also help us have an impact on the environment in our own small but significant ways.
Energy Efficiency
One of the ways in which many of us are inadvertently having a detrimental effect upon the environment, is the overconsumption of energy. The less energy efficient our homes are, the more resources we use, which puts greater pressure upon utility plants that release harmful emissions into the atmosphere and use finite natural resources. Therefore, home projects that improve your home's overall energy consumption can be a vital contribution to the health of our planet.
Your home's windows are more than a means of viewing the outside world, they can also be a key area of energy inefficiency. Compared to your solid walls, glass generally provides much less insulation, allowing heat to escape, forcing your heating system to work harder. Undertaking basic maintenance on your window frames by checking the seals and the integrity of the weather stripping, replacing where necessary is a good start. Replacing single glazed panes is also fully achievable by the DIY enthusiast, and double glazing can both improve energy efficiency and raise the value of your home.
During the hotter months, you can also install shades in each of your windows to block out heat from the sun, reducing your reliance on your A/C unit. If you're confident in electronics installation, you can also support your efforts with a programmable thermostat and set it to automatically switch to lower heat production while you're asleep or away from the house.
Garden Upgrades
Our yards give us immense pleasure, and a well-maintained garden with some additional features can not only improve your mood but make your home an even more valuable asset. Further, your outdoor space, no matter how small, can host projects that positively impact the environment.
Bees are a vital part of our ecosystem, as without them, plant pollination is drastically reduced, resulting in a severely detrimental effect upon the food chain. Building your own beehive in your backyard is not as daunting as it may seem. Materials such as jars and scrap wood from around the home can be used, even old tower computer cases can be serviceable here. Not only do you give bees a safe place to set up a habitat, but there's the added bonus of having access to your own source of fresh honey.
Many of us are starting to allocate sections of our gardens for the growth of vegetables, which is in itself an important sustainability project. However, there are products you can build to help support these efforts, too. While compost bins are available at most hardware stores now, you can spend a couple of hours making your own from old wooden pallets, leftover lattice from your trellis project, or even some cinder blocks. This can not only provide a source of compost to enrich your soil and boost your crops, it can even reduce the need to use environmentally harmful pesticides on plants by encouraging a natural immunity.
Upcycling and Reusing
The interior décor and furniture industries have made it easy for us to access inexpensive, disposable items for our homes. However, this can put additional pressure on the environment, and result in excess harmful production waste. By undertaking some upcycling projects, you can reduce the expense of buying new products, and use regular household objects as raw construction materials, making for a more sustainable DIY approach. If you must throw away items but find yourself unable to, this guide to letting go of sentimental items is worth a read.
One of the budget friendly DIY projects that can improve the value of your home is updating the entryway. Upcycling your front door, either using your current version or finding an old one from a nearby house renovation, can give a fresh and interesting look to the face of your home. Use hardware — handles and keyplates — from thrift stores, polish or even add decorative patina to them to add some personality. Many hardware stores also sell incorrectly mixed paint at lower prices, and you may find a color that can both make your door pop, and do your part to reduce waste.
Upcycling DIY projects can also have the added benefit of not necessarily being huge undertakings that take days to complete. You can create small functional or decorative objects in the space of a couple of hours. Approach it by establishing what your home needs, and then look around your home for old materials or scour thrift stores to see what can be modified to fit. Old window frames can be upcycled into kitchen cupboard doors, sweaters can make great cushion covers, a vintage cathode ray tube TV case can be transformed into a cat bed.
Conclusion
Our homes are our places of sanctuary, and improvements can be deeply personal — which is why many of us like to indulge in some DIY. By taking the time to understand how our actions impact the environment we can approach our projects in a way that can reduce our negative effects, contribute meaningfully to our ecosystem, and make some great changes to our homes.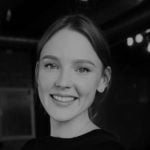 Indiana Lee is a writer and journalist from the Pacific Northwest with a passion for covering workplace issues, social justice, environmental protection, and more. In her off time you can find her in the mountains with her two dogs. You can follow her work on Contently, or reach her at [email protected] or on Twitter @indianalee3