Investing often gets a bad rap. There's a popular image of investors being greasy, money-grubbing suits who will do almost anything to squeeze an extra dollar out of their portfolio. Although, that might just be Scrooge McDuck or Gordon Gekko. This reputation hasn't always been unearned, but investments also have an important role to play in making certain that regular, working individuals like ourselves can have a financially stable future.
In fact, today the ability to use your funds in ways that help them to grow is becoming more accessible. Many homeowners already make adjustments to their properties in order to raise the value for future sale, and the rise of the internet has made navigating stock markets and business opportunities practical. But, accessibility aside, is it possible to make good investments in a way that is guided by a strong moral compass?
Ethical and sustainable investing is becoming increasingly important in the current climate. One recent study reported that Millennials are more than twice as likely to invest in companies with solid social or environmental goals. So, what approach should you be taking to make certain you're treading the right side of moral and sustainable practices? What tools are at your disposal to assist you on the way to an ethically sound portfolio?
Auditing Investments
It may seem like a dry subject, but auditing your current investment strategy is a good start in making certain that your portfolio is both ethical and sustainable moving forward. Before you get to the nitty-gritty of the audit, it's important to be clear on what your values are. What issues do you feel are important, and what business practices do you want to encourage or steer clear of? This gives you a framework upon which to assess and rebuild your portfolio.
With these values in mind, it's time to research the businesses you invest in, and any parent companies or affiliates. In the digital ,it is relatively simple to not just review these issues on the company website, but also to search for news articles with the business name and relevant issues as keywords.
Some areas of focus could include:
Environmental Impact — Look into not just whether the business has carbon-neutral goals, but that they are taking active steps and regularly reporting on their efforts. Are they committed to adopting green energy sources, such as wind, geothermal, hydro, and solar energy? There are a wide variety of methods for businesses to move away from reliance upon fossil fuels, and reduce their environmental impact, and many of these are widely accessible.
Ethical Practices — Research whether workers are fairly paid, and if production methods pertain to human rights guidelines? Is there a robust culture that prevents worker abuse? When they have made ethical errors in the past, have they been open and accountable in their response?
Diverse and Safe Workplaces — Look into worker reviews on sites such as LinkedIn or Glassdoor. Does the company have a hiring policy that embraces gender and racial diversity? Do they have programs for employee physical and mental health? Look at images of the board of directors and leadership — if there's a primarily white male trend this could suggest a lack of commitment to diversity at all levels of the organization.
Auditing your investments and researching the business practices behind them might sound like hard work — and it can be! But doing the work is part of our responsibility as investors if we're committed to an ethical and sustainable approach. If you invest through a broker, communicate to them what your values are and make them part of your investment strategy alongside your financial goals. If any of your stocks don't make the grade, divestment also sends an important message about what practices you're unwilling to support.
Social Impact
There is more than one approach to investing. Yes, it can certainly be easier to work with a broker or online service. There can also be an element of security in investing in stable, well-known corporations with excellent track records in growth. However, by thinking outside of the norm, you have the opportunity to not only make solid, sustainable investments but also make a genuine impact on the lives of others.
Social, responsible, and impact (SRI) investing has been growing in popularity over the last several years. This is an approach to your portfolio in which you seek out enterprises that actively generate social and environmental benefits as the core focus of their business. As detailed in the resource, some of the primary areas that fall into this category are agricultural, education, and clean energy startups.
While SRIs bring an element of risk — you may not see a large financial return — this type of investing is more about understanding your priorities. Investors are largely focusing on their responsibility to help businesses make an impact on the world, rather than turning a large profit. This could mean that you'll need to strategize balancing your portfolio, understanding where you can leverage your more financially rewarding investments against those which give largely impact-based returns.
Internal Investment
While we've largely focused upon the investments you're making in other enterprises, it's important to take time to look inward, too. What aspects of your own professional life can you invest in to promote an ethical and sustainable business model? By utilizing your capital in improving your own enterprise, there's not only the potential to become a better contributor to your community, but by being open and visible about doing so you could influence others as well.
Invest in Refurbished Items — We are used to having immediate and cheap access to disposable products. However, this can put additional pressure on the environment as a result of manufacturing and waste disposal. Buying used items — such as office furniture and electronic equipment — is not only less expensive but also reduces your impact on finite resources.
Invest in Fuel Efficiency — If your business includes the use of company cars, apply capital toward vehicles that use renewable energy sources. Electric cars are gradually becoming more affordable, and diesel engines can run on biofuels. If you run a fleet of vehicles, invest in technology such as fleet management software that gives insights that improve fuel efficiency. As detailed in the resource, by gaining an understanding of the routes trucks are taking, you have a better opportunity to see where you can make improvements on your fuel consumption.
Invest in Education — One way in which you can help make certain that your business is operating ethically and sustainably is through training. Partner with independent organizations to give regular training to you and your employees in areas such as business ethics, compliance, equality, workplace behavior, and environmentally friendly practices. This is an investment in knowledge that can encourage a culture of responsibility throughout your enterprise.
Conclusion
It's important to remember that when you make investment decisions, you are also sending a message about the types of business practices and behaviors that you are willing to support. By auditing your current investments against your values, engaging with social impact investing, and making changes in your own business, you can help make certain that your capital is utilized in activities that have a positive impact on your life, and the world around you.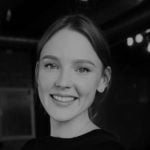 Indiana Lee is a writer and journalist from the Pacific Northwest with a passion for covering workplace issues, social justice, environmental protection, and more. In her off time you can find her in the mountains with her two dogs. You can follow her work on Contently, or reach her at [email protected] or on Twitter @indianalee3