How many miles is a 5k? It's a question asked by beginner runners all the time. Sometimes though I'm surprised at the number of veteran runners who don't really know how many miles are in a 5k.
It's a great starting distance goal. For many veteran runners, running a 5k is a good way to keep in shape when you're short on time.
In this post we'll talk about the distance and how to train for a 5k.
How Many Miles is a 5k?
The distance of a 5k is 3.1 miles. For beginner runners, this distance is frequently the first race goal.
With startup programs for beginners such as the Couch to 5K, any runner can be ready for their first race within a couple months.
You can run casually for 4-6 weeks (3 times per week) and be ready for your first 5k.
Even veteran runners use their 5k time as a quick measure of their fitness levels.
The 5k is one of the Most Popular Race Distances
Believe it or not, while marathons seem to always get the glory, there are far more 5k races available for those interested.
The Race for the Cure in Washington DC has thousands of runners and almost every running festival has a 5k race mixed in with the longer half-marathons and full marathons.
On Thanksgiving, many locales have 5k races called Turkey Trots.
How to Train for a 5k
Run. It's really that simple. A 5k race is short enough that you don't have to do any major planning. You simply have to start running regularly and consistently to build up the distance.
Your first couple weeks, you should be running 3-4 times each week. You may only be able to run for 10-15 minutes at once so the time commitment won't be that big.
You'll also want to make sure you're eating the right foods for runners while training for your first 5k.
That brings us to the first priority when prepping for your first 5k…
There are lots of great tips available for beginner runners but if you only pay attention to one thing it's this: you need to get to the point where you can run a full 10 minutes without stopping.
It doesn't matter how far you go in that 10 minutes, just that you don't stop running.
If you're brand new to running, you might not even go a mile in that 10 minutes. My first year as a runner, I regularly ran longer than 10 minutes per mile.
Once you make it to 10 minutes without stopping, try to go 15 minutes, and then 20, and so on.
Your first 5k will probably take you anywhere from 30-45 minutes.
Adding More Miles to Your 5k
Once you complete your first 5k, you'll quickly find that this distance becomes your baseline.
As you progress, the number of miles in a 5k will become too short for you and you'll begin moving on to further distances.
The 5-mile mark is the next logical goal after becoming comfortable running the 5k distance. It's 1.9 miles further than a 5k (about a 60% increase).
Miles in a 5k: Final Thoughts
The 5k might be the perfect distance especially for beginner runners.
Even if you've never run before or you're an older runner, the 5k is an achievable goal for just about everyone.
The question to ask is not, "how many miles is a 5k", it's, "when are you going to get started on yours?"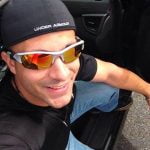 Sharif Jameel is a business owner, IT professional, runner, & musician. His professional certifications include CASP, Sec+, Net+, MCSA, & ITIL and others. He's also the guitar player for the Baltimore-based cover band, Liquifaction.