As the COVID-19 pandemic continues to wreak havoc on our world and our lives, safety guidelines, including masks and social distancing, are causing us to spend more and more time alone. For some, it's enough to make us go a bit crazy. Although this feeling is natural, you do have options for having fun even during these stressful times.
It is important not to let the situation get to you. Being stuck inside can lead to unhealthy stress, so you have to mix in a little adventure here and there. Luckily, there are many activities that you can enjoy that will give you the variety that you desire. Here are a few ideas.
Go Outside
The best thing you can do these days is to get outside and enjoy some fresh air, as doing so has been proven to reduce stress and lead to better physical health, due to the increased potential to get the exercise that your body requires. It is not recommended that you go to a crowded beach or a busy mall, especially if you don't have a mask, and there is no social distancing. However, that doesn't mean that you can't explore your town and find a place to relax with your family that isn't saturated with people.
A place full of potential fun and adventure is your local park. There you can have a picnic, fly a kite, or take a nature hike. The park is a great place to experience peace and quiet and get your thoughts together. Consider journaling or doing some meditation as you clear your mind for the week ahead.
You don't even have to leave your property to get that fresh air and a bit of fun. Bring out the family and play a lawn game like bocce ball, badminton, or corn hole. If you have the space, start a garden. It looks like social distancing will be required for a bit longer, so take this time to plant some seeds and watch your plant grow into a fully-bloomed beauty. Having something to care for will keep your mind off of things.
Camping
The ultimate outdoor adventure when physical distancing is going camping with your family or friends. Fun activities during a camping trip are almost limitless and include everything from hiking and fishing to bird watching and having S'mores around the campfire. Find a state park in your area, and you can see some amazing sights, including the beauty of nature that we often forget about during our indoor lives.
If you don't have a tent, then you can have just as much fun camping in your car instead. While a larger vehicle will probably be a bit more comfortable, you can still go to a campground, find a flat area, and relax in the car when you aren't out exploring. When you pack, don't forget to bring toiletries that don't require a bathroom, like dry shampoo and baby wipes. Bring a pillow and lay down the seats when it is time to sleep.
Note that some campgrounds may be a bit busier, so you may have to go off the beaten track. This will give you a chance to separate yourself from the hustle and bustle of non-stop texts, calls, and social media, and if you must use your wireless device to play music or contact the outside world, easily turn your phone into a Wi-Fi hot spot.
Date Nights
Of course, the fun isn't only outside or far off the trail. While we are in these confusing and stressful times, it is also important to work on your relationships so you can lean on each other when times get tough. These days, there are challenges to going to the movies or a fancy restaurant, so get creative and come up with date ideas that you can do at home.
Instead of going out for dinner, have a cooking challenge where you each try to make your specialty and see which is more delicious at the end. Once you are set to eat, have a candlelit dinner, and then create a tasty dessert together. After dinner, work off those excess calories by having a dance party in the living room as you listen to your favorite songs and relive the memories associated with them.
Another great idea is having a board game tournament night where you play your favorites and see who is the overall winner at the end. If movies are your thing then have a marathon of your favorites and cozy up with each other and a bucket of popcorn. If you have the space, head outside and have a backyard picnic and spend the night gazing at the stars.
We are all social by nature, so not having the ability to get together for parties and festivals can be tough. However, by making it a point to enjoy some of these other adventures, you will come out of quarantine a happier person.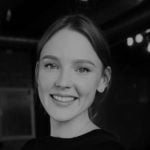 Indiana Lee is a writer and journalist from the Pacific Northwest with a passion for covering workplace issues, social justice, environmental protection, and more. In her off time you can find her in the mountains with her two dogs. You can follow her work on Contently, or reach her at [email protected] or on Twitter @indianalee3