It can be hard to make friends these days. For starters, many of us are still wary of large gatherings and meetings, including community events, during the ongoing pandemic. Yet isolation was an issue long before COVID hit the scene, and it can harm our overall health.
In a 2019 report, NBC News identified a link between loneliness and a variety of health conditions, including depression and heart disease. Young people between the ages of 18 and 22 are particularly susceptible to the negative effects of isolation, and would strongly benefit from increased opportunities for in-person interaction, however small.
As social isolation is bad for our health, mentally and physically, investing in our communities makes a whole lot of sense. Let's explore the features and amenities that make up a healthy community, and why investing and building your community may even help improve public health on a wide scale.
The Blueprints of a Healthy Community
While the term, "healthy community," can mean different things to different people, strong neighborhoods throughout the world have a lot in common. As defined by the World Health Organization (WHO), the characteristics of a healthy community include:
Access to education and health services;
A clean, safe environment where basic needs are met;
A diverse, free-flowing economy;
Open communication between community members.
Healthy communities can be found throughout the world, in rural and urban areas alike. They're also increasing in number. From Los Angeles to Baltimore and beyond, more and more cities are embracing the principles of healthy community design, to improve public health.
Mindful community design can't exist without the infrastructure to support it, however. While we understand the purported health benefits of walkable cities, supportive infrastructure is needed to allow for the safe transport of all commuters. Well-maintained sidewalks and bike paths, as well as reliable public transportation options, are abundant in America's most walkable cities.
Examples of Healthy Communities in Action
Walkable neighborhoods provide an attractive, safer alternative to traditional community planning that caters to motorists. In terms of healthy living, roadway safety is a hot-button issue.
Car accidents happen every day, ranging from fender-benders with minor property damage to fatal collisions. In 2016 alone, more than 37,000 people lost their lives on the road. Pedestrians and bicyclists make up a large chunk of roadway fatalities, and the issue is more prevalent in areas with heavy traffic congestion.
To improve roadway safety, some cities are promoting active transportation, wherein your transportation needs are met via your own power: for example, by walking or riding a bicycle. Yet while active transportation is great for our physical health, it can be difficult to achieve in a practical sense. If you live in a car-centric city, for example, your opportunities to safely walk or ride a bike may be limited.
Therefore, forward-thinking city planners around the globe should look for creative ways to implement sustainable infrastructure and promote active lifestyles. Healthy community design should incorporate features that benefit all users — not only motorists — through dedicated bike lanes and green spaces.
Ways to Promote Safe Living in Your Neighborhood
Of course, supportive infrastructure and mindful design can only take you so far. Most healthy communities have a vibrant, welcoming atmosphere that allows them to thrive, even in the face of challenges. With community solidarity, you're better equipped to solve local issues like food insecurity and outdated infrastructure, while keeping streets cleaner.
What's more, getting to know your neighbors is one of the best ways to promote safety within the community. You can achieve that goal by greeting new neighbors upon arrival, hosting community events, investing in shared spaces, and keeping an eye out for suspicious activity. Working together gives community members a greater sense of security, and may even reduce crime rates, as criminals are likely to steer clear of your well-monitored neighborhood for fear of getting caught.
In areas like Europe, shared spaces are more common-place to establish this sense of community. With mixed-use public spaces, citizens can interact more commonly. Across the U.S., these spaces can be seen in the form of community gardens, recreation centers, and beyond. In addition to fostering community interaction, shared spaces can serve as a safe place to stay fit, allowing you to achieve your fitness goals without straying too far from home.
Key Takeaways
The simple act of getting to know our neighbors has far-reaching implications in modern times. Strong communities help keep us safer and provide us with much-needed social interactions, which can improve public health. Further, by investing in your community, you're also giving your personal health a boost, both physically and mentally.
So, reach out to your neighbors, lace up your walking shoes, take advantage of every opportunity to strengthen community connections, and do your part to encourage safer and healthier living around the world.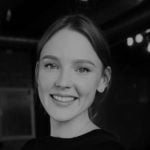 Indiana Lee is a writer and journalist from the Pacific Northwest with a passion for covering workplace issues, social justice, environmental protection, and more. In her off time you can find her in the mountains with her two dogs. You can follow her work on Contently, or reach her at [email protected] or on Twitter @indianalee3